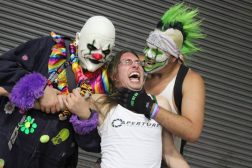 CREEPY! So how did it come to this? Well...
---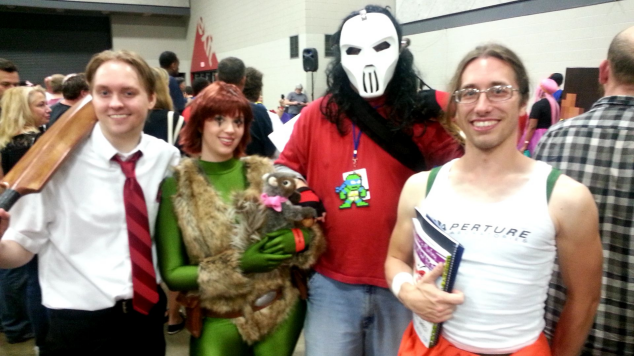 Determined to make new friends, and as a result have a group (party?) comprised of Shaun of the Dead, Squirrel Girl, Casey Jones, and an Aperture Labs test subject.
That's... normal, right?
---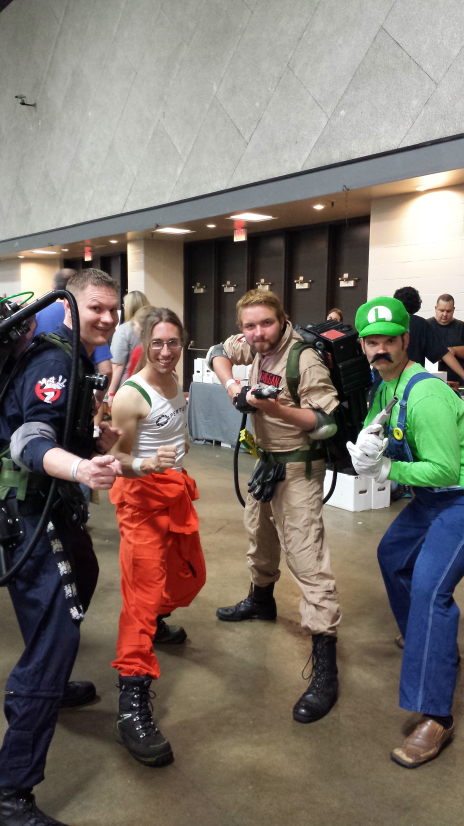 "Who ya gonna call!?" "NOT THESE GUYS!" (Seriously, the Ghostbusters' outfits were fantastic. The proton packs were true to the movie, and Luigi was just plain cool.)
---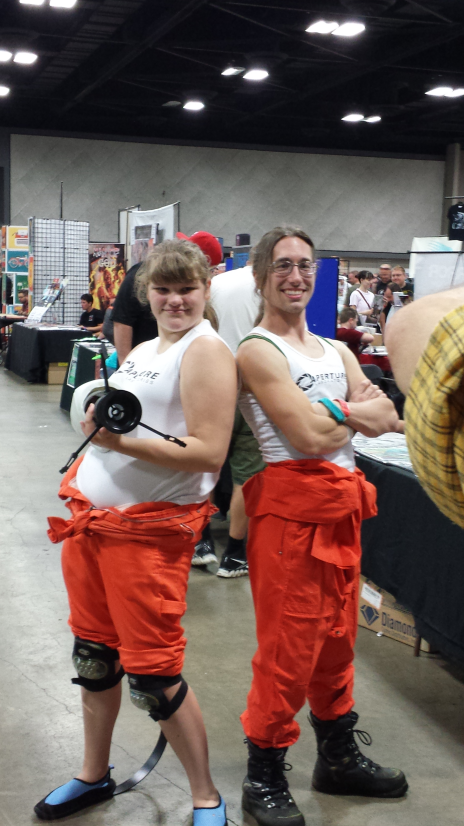 FINALLY meet up with another Aperture science test subject. I thought GLaDOS had killed most of us...
---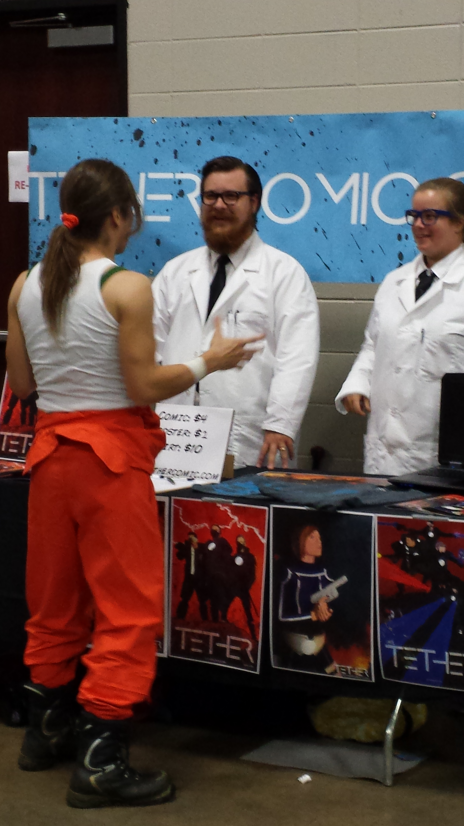 Fail to explain to the scientists WHY they need to recalibrate the Aperture Science AI core programming... Nothing bad can come of that, right? Right...?
(These guys are really from Tether Comics. Check them out!)
---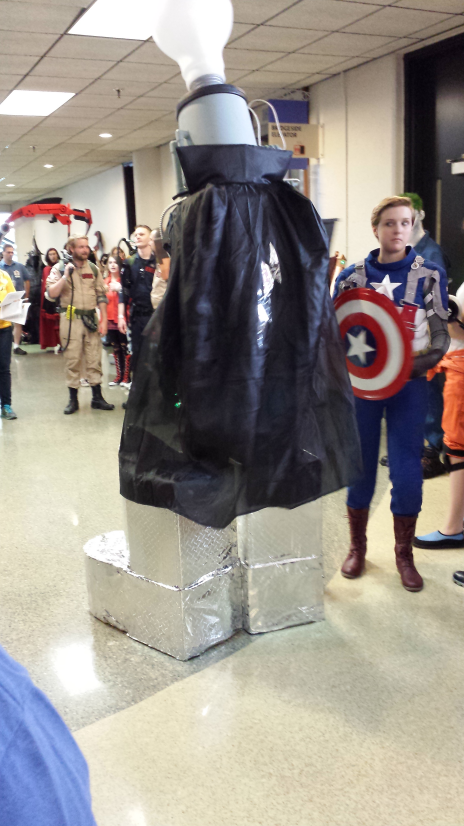 Well, at least OUR A.I. isn't bipedal and mobile like this one. (Seriously fantastic costume. Lights, LEDs, tubes, wires, and boots big enough to curl up and take a nap in.)
---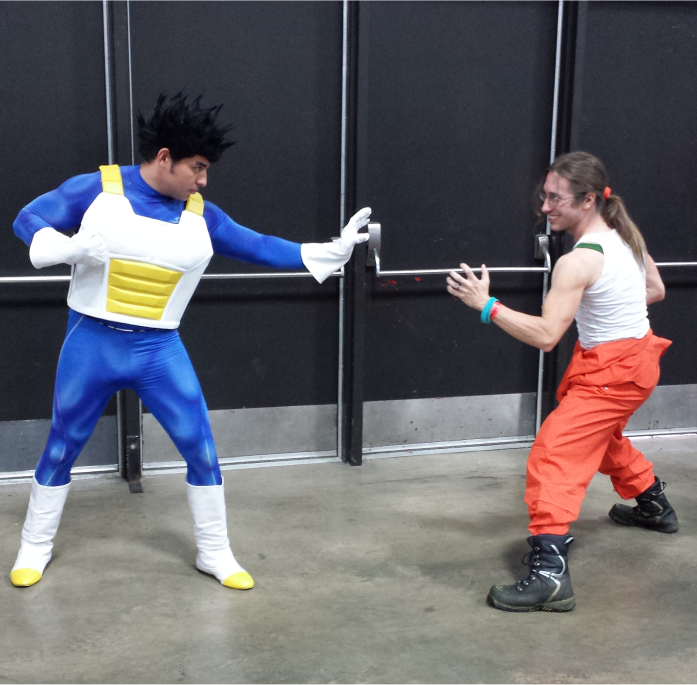 Then a Saiyan prince showed up and we had to defeat him to save Earth.
We were helped by Casey Jones, Noob Saibot, Deadpool's left shoulder and... umm... John Popper?:

"So... it really IS a Jose Canseco bat, isn't it?"
---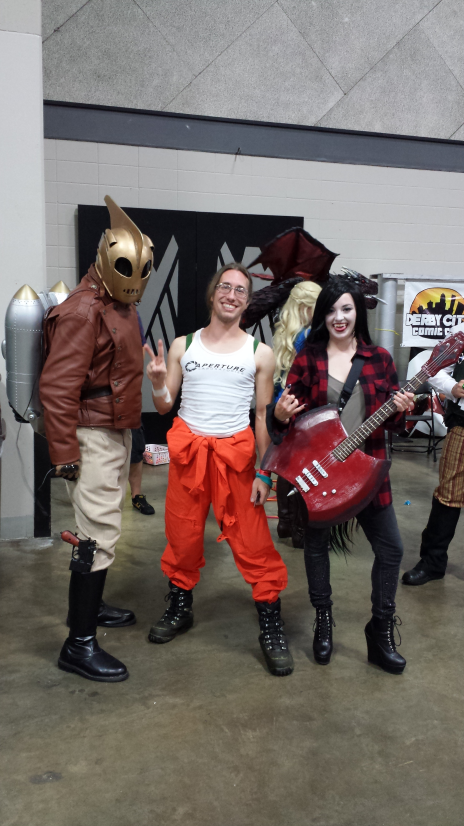 Luckily we prevailed at the last minute with the help of The Rocketeer and Marceline.
---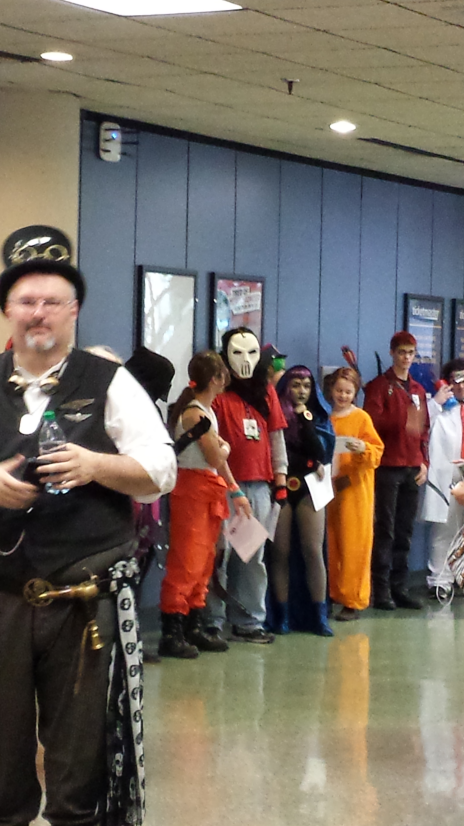 So we all lined up under the guidance of Professor SteymePunke.
---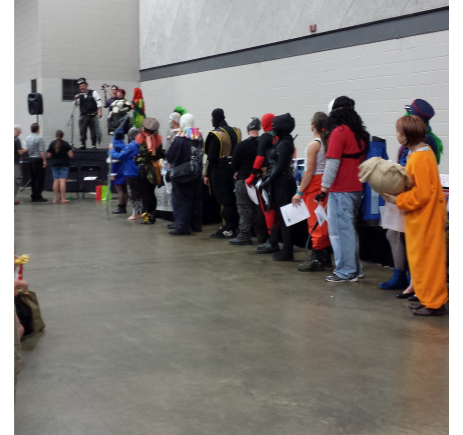 ...and trooped off to the costume contest...
---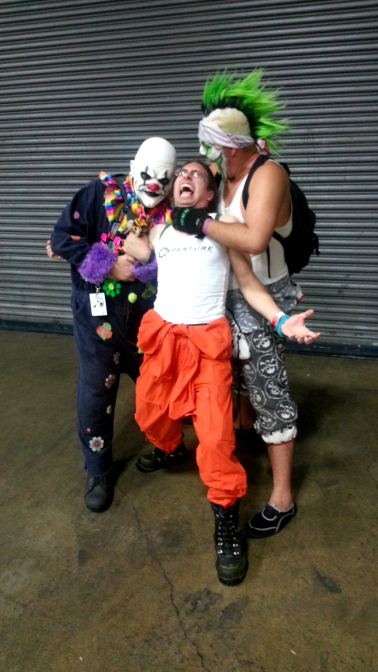 ...where I was attacked and killed by deranged clowns.
(HUGE props to these guys for making this pic completely wicked-awesome!)
Most of these photos are by Dee Weber. Who could have helped out while the EVIL CLOWNS WERE CHOKING ME*.
*Note to the gullible - the pic is staged. I am still alive. I'm doing science and I'm still alive. I feel fantastic and I'm still alive. Still alive! Still alive...